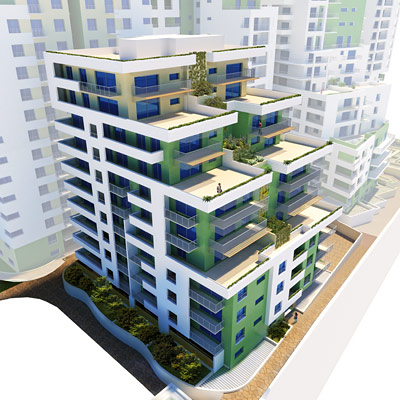 Fort Cambridge offers a selection of luxury one to four bedroom apartments, duplexes and penthouses, all designed for residents to enjoy sea views and the Maltese sunshine. Large windows and facades are made of recycled glass that maximizes the feeling of space and light. The development consists of 350 apartments with a variety of views and sizes to choose from.
Malta offers such attractive residency conditions its no wonder more and more people are purchasing apartments in Malta. As a Special Designated Area any person or business, no matter their nationality, may buy a property at Fort Cambridge without any restrictions whatsoever. Further more, the property may be leased out to third parties on a commercial basis, so purchasing your exclusive luxury apartments at Fort Cambridge in Malta is easier than you may think.
Terms and Conditions
Promise of Sale Agreement
Once apartments in Malta have been chosen a "promise of sale" agreement is drawn up by a notary and signed by both the buyer and the seller of the property.
The "Promise of Sale" agreement will specify the following terms:
• The property being purchased
• The price to be paid
• The payment terms
• The duration of the "Promise of Sale" agreement, specifying when the final deed of sale may be signed.
• The specifications of the finishes of the relative property being purchased.
• Any particular conditions agreed with the seller.
The buyer, seller and the property being sold are all clearly identified in the "Promise of Sale" agreement. The notary is obliged to register this agreement with the Maltese Inland Revenue department and forward a payment equal to 1% of the sale price by way of provisional duty. This will be set off against the total duty (max 5%) that must be paid when the final deed of sale is signed. If the sale falls through, all stamp duties will be refunded.
Payment
Once the "Promise of Sale" agreement is signed, the buyer must pay a deposit amounting to 15% of the sale price.
The outstanding balance is paid in full in conjunction with the signing of the Final Deed. Once payment is received the buyer is given the keys to the property.
If the property in Malta is being purchased by means of a bank loan then the deed must be signed at the bank's offices.
Upon completion, the notary is obliged to immediately register the deed at the Maltese Public Registry.
The 1% provisional duty paid when the "Promise of Sale" agreement was signed is deducted from the total stamp duty due on the signing of the Final Deed.
Failure of Payment Should the buyer fail to sign the final deed of sale without having a valid reason at law for doing so, then the buyer forfeits all deposits paid.