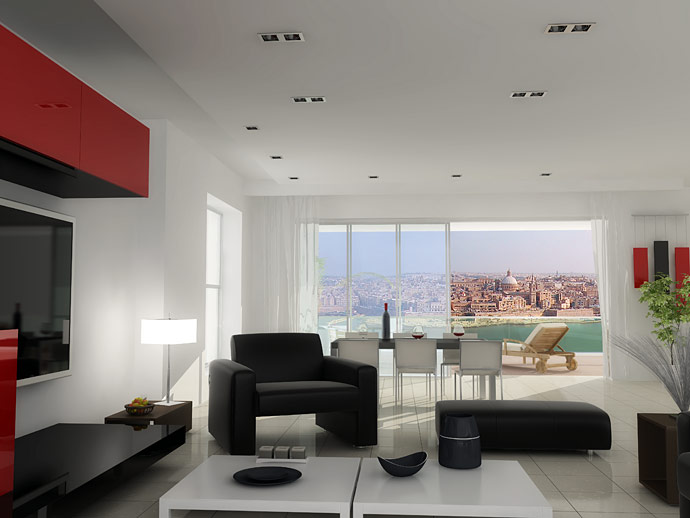 Situated on the Tigné Peninsula of Sliema, the most upmarket area in Malta, Fort Cambridge seafront apartments in Malta, benefit from one of Malta's most select locations. In recent years, Sliema has become a hive of activity with a variety of businesses setting up shop along its busy streets. Designer outlets, restaurants and bars mean you're never far from anything you need in these seafront apartments in Malta. A prime location and a unique living experience come together to offer a chic twist to the modern lifestyle in the luxury development, Malta. A fitness centre and private swimming pool are perfect for busy lifestyles that need the occasional dose of TLC.
The gardens, built to combine the Cambridge battery, are ideal for enjoying the sunshine that soaks the island all year round. Spectacular sea views encompassing the luxury development in Malta make for an ideal backdrop to enjoying evenings with friends in one of the various lavish seafront apartments.
The distinctive design of the buildings and the apartments themselves reflect contemporary innovation and style that surpasses all expectations. This luxury lifestyle development in Malta suits everyone in search of an upmarket property that personifies quality and prestige.